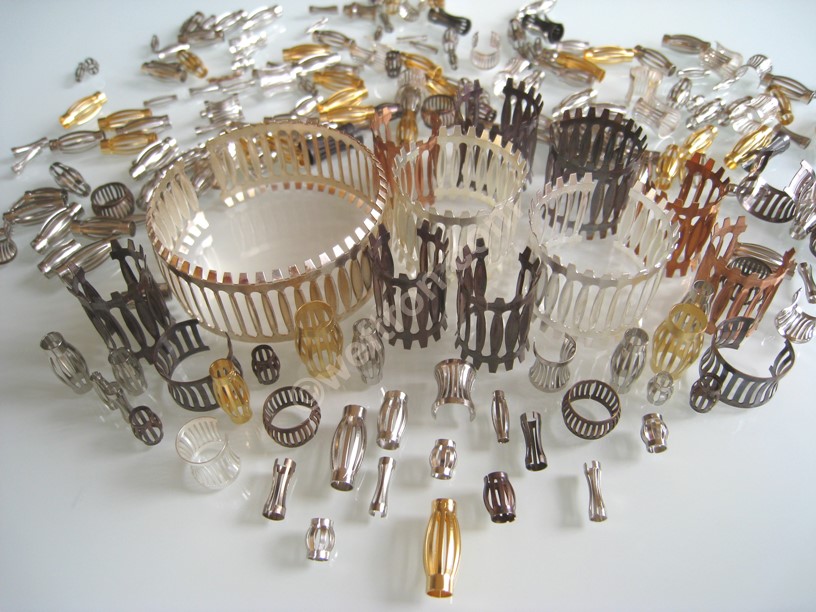 Commitment to Data Protection 
Dear users of the weftron website,
The protection and confidential handling of your personal data is of central concern to us. We would therefore like to take this opportunity to inform you about how, to what extent, and for what purpose weftron GmbH collects, processes and uses this data.
We process your personal data, which is collected when you visit our website, in compliance with legal regulations, in particular the guidelines set out in the EU General Data Protection Regulation (GDPR).
Data collection
1.1 Fundamentals
Weftron's online services are generally accessible without any requirements pertaining to personal information.
The responsible party is weftron GmbH, Fischmarkt, PF 2495, 67334 Speyer, Germany
Phone +49 (0) 6232 602 946, Telefax +49 (0) 6232 602 947, E-Mail: priority @ weftron.com
Executive Director: Martin T. Bieg
1.2 Access protocols
When you access our website www.weftron.com information is sent automatically to our website server via the browser used on your device. This information is stored temporarily in what is known as a logfile. The following information is recorded without any action on your part and stored until it is deleted automatically:
User IP address
Access date and time
Name and URL of the page accessed
The website through which the page was accessed (referrer URL)
The type of browser used and, if necessary, the operating system used on your computer as well as the name of your access provider.
This data is processed by us for the following purposes:
Providing a smooth connection to our website,
Ensuring that our website is user-friendly,
Assessing the security and stability of our systems and
Other administrative purposes.
We process your data in accordance with Art. 6 para. 1 p. 1 lit. f of the GDPR. Our interest in your data is legitimate based on the purposes of data processing listed above. The data is processed anonymously; individual user profiles are not being compiled.
1.3 Other contact and information services
We invite users to contact us with any question they might have via the contact forms or e-mail addresses provided on the website. In order to take advantage of this service, you must provide a valid e-mail address so that we know who the question is coming from and so that we can send you a response. This means that any personal data contained in the e-mail is stored by us. Any other information you provide is voluntary. In this case, none of your data will be passed on to third parties. Your data is used exclusively for the purpose of responding to your inquiry.
Data for the purpose of establishing contact is processed by us according to Art. 6 para. 1 p.1 lit. a of the GDPR, based on your freely given consent, i.e. in the form of sending an e-mail, in accordance with Art. 6 para. 1 lit. f of the GDPR. If the goal of the e-mail communication is the execution of a contract, the processing of the data is also supported by Art. 6 para. 1 lit. b of the GDPR.
The personal data collected will be deleted as soon as it is no longer required to fulfil the purpose for which it was originally collected. In the case of personal data collected via an online contact form or sent via e-mail, this happens as soon as the conversation with the user comes to an end. The conversation can be seen to have come to an end when it is clear from the given circumstances that the issue being discussed has been definitively resolved.
Third party involvement
We will not pass your personal data on to third parties for any other purpose than those listed below.
We only share your data with third parties if:
you have given express permission for us to do so, according to Art. 6 para. 1 p. 1 lit. a of the GDPR,
there is a legal requirement to do so, according to Art. 6 para. 1 p. 1 lit. c of the GDPR or
this is legally permissible and required for the execution of contractual relationships, according to Art. 6 para. 1 p. 1 lit. b of the GDPR.
Security
We employ technical and organizational security measures to protect the data we collect from incidental or deliberate manipulations, loss, destruction or unauthorized access. Our security measures are continually updated in line with the latest technological advances.
4. Your rights
You have the right:
to request information regarding the personal data we have stored on you in accordance with Art. 15 of the GDPR. In particular, you can request information
regarding the purpose of the data collection, the type of personal data collected, the types of recipient your data has been or will be made available to, how long your data will be stored for, whether you have a right to amend or delete your data, restrict the processing of your data or to object to your data being stored, whether you have a right of complaint, the origin of your data (if this information has not been gathered by us) as well as whether automated decision-making including profiling was used and, if so, any relevant information gleaned from these processes;
to request the immediate amendment of inaccurate personal data stored by us, in accordance with Art. 16 of the GDPR;
to request the deletion of any personal data stored by us, as long as the processing of this data is not required under the right to freedom of speech and freedom of information, to fulfil a legal requirement, for reasons of public interest or for the assertion, exercise or defence of legal claims, according to Art. 17 of the GDPR;
according to Art. 18 of the GDPR, to request that the processing of your personal be restricted in cases where the accuracy of the data is disputed by you personally, processing the data is illegal, but you refuse to have the data deleted and we no longer need it, though you require it for the assertion, exercise or defence of legal claims or you have filed an objection to the processing of your data under Art. 21 of the GDPR;
to receive the personal data that you provide to us in a structured, commonly used machine-readable format or request that this data be sent to another responsible party, in accordance with Art. 20 of the GDPR;
to withdraw your previously granted consent regarding the storage and processing of your data at any time under Art. 7 para. 3 of the GDPR. This means that we cannot continue processing the data originally provided with this consent in the future, and
to file a complaint with the appropriate supervisory authority, according to Art. 77 of the GDPR. In most cases, you can contact the supervisory authority responsible for your usual place of residence or workplace or for our registered office.
Right of objection
If your personal data are being processed on the basis of legitimate interests according to Art. 6 para. 1 p. 1 lit. f of the GDPR, you have the right, under Art. 21 of the GDPR, to file an objection to your personal data being processed, as long as there are sufficient grounds based on your particular circumstances or the objection is targeted at direct advertising. In the latter case, you have a general right of objection without having to provide evidence of any special circumstances.
If you wish to exercise your right of revocation or of objection, simply send an e-mail to
priority @ weftron.com
Validity and changes to the data protection policy
This commitment to data protection is currently valid as of May 2018.
Weftron GmbH reserves the right to revise this declaration on data protection in accordance with lawful regulations at any time. In the case of changes we will post the revised version of the declaration on the web so that you always have access to the most up-to-date valid version.
Datenschutz
Sehr geehrte Nutzerinnen und Nutzer der weftron -Webseite,
der Schutz Ihrer persönlichen Daten und deren vertrauliche Behandlung ist uns ein großes Anliegen. Wir möchten Sie daher an dieser Stelle darüber informieren, auf welche Art, in welchem Umfang und zu welchem Zweck die weftron GmbH personenbezogene Daten von Ihnen erhebt, verarbeitet und nutzt.
Wir verarbeiten Ihre persönlichen Daten, die beim Besuch unserer Webseiten erhoben werden, gemäß den gesetzlichen Vorschriften, insbesondere nach Maßgabe der EU Datenschutzgrundverordnung (DSGVO).
Erhebung von Daten
1.1 Grundsätzliches
Das Angebot der weftron GmbH ist weitgehend nutzbar, ohne dass Sie persönliche Angaben machen müssen.
Verantwortlicher ist die weftron GmbH, Fischmarkt, PF 2495, 67334 Speyer,  Deutschland
Telefon +49 (0) 6232 602 946, Telefax +49 (0) 6232 602 947, E-Mail: priority @ weftron.com
Geschäftsführer: Martin T. Bieg
1.2 Beim Besuch der Webseite
Beim Aufrufen unserer Website www.weftron.com werden durch den auf Ihrem Endgerät zum Einsatz kommenden Browser automatisch Informationen an den Server unserer Website gesendet. Diese Informationen werden temporär in einem sog. Logfile gespeichert. Folgende Informationen werden dabei ohne Ihr Zutun erfasst und bis zur automatisierten Löschung gespeichert:
IP-Adresse des anfragenden Rechners,
Datum und Uhrzeit des Zugriffs,
Name und URL der abgerufenen Datei,
Website, von der aus der Zugriff erfolgt (Referrer-URL),
verwendeter Browser und ggf. das Betriebssystem Ihres Rechners sowie der Name Ihres Access-Providers.
Die genannten Daten werden durch uns zu folgenden Zwecken verarbeitet:
Gewährleistung eines reibungslosen Verbindungsaufbaus der Website,
Gewährleistung einer komfortablen Nutzung unserer Website,
Auswertung der Systemsicherheit und -stabilität sowie
zu weiteren administrativen Zwecken.
Die Rechtsgrundlage für die Datenverarbeitung ist Art. 6 Abs. 1 S. 1 lit. f DSGVO. Unser berechtigtes Interesse folgt aus oben aufgelisteten Zwecken zur Datenerhebung. In keinem Fall verwenden wir die erhobenen Daten zu dem Zweck, Rückschlüsse auf Ihre Person zu ziehen.
1.3 Bei Nutzung unserer Kontaktangebote
Bei Fragen jeglicher Art bieten wir Ihnen die Möglichkeit, mit uns über auf der Website bereitgestellte Formulare oder über die bereitgestellten E-Mail-Adressen Kontakt aufzunehmen. Dabei ist die Angabe einer gültigen E-Mail-Adresse erforderlich, damit wir wissen, von wem die Anfrage stammt und um diese beantworten zu können. Dabei werden die mit der E-Mail übermittelten personenbezogenen Daten des Nutzers gespeichert. Weitere Angaben können freiwillig getätigt werden. Es erfolgt in diesem Zusammenhang keine Weitergabe der Daten an Dritte. Die Daten werden ausschließlich für die Verarbeitung der Konversation verwendet.
Die Datenverarbeitung zum Zwecke der Kontaktaufnahme mit uns erfolgt nach Art. 6 Abs. 1 S. 1 lit. a DSGVO auf Grundlage Ihrer freiwillig erteilten Einwilligung bzw. bei Übersendung einer E-Mail nach Art. 6 Abs. 1 lit. f DSGVO. Zielt der E-Mail-Kontakt auf den Abschluss eines Vertrages ab, so ist zusätzliche Rechtsgrundlage für die Verarbeitung Art. 6 Abs. 1 lit. b DSGVO.
Die dabei erhobenen Daten werden gelöscht, sobald sie für die Erreichung des Zweckes ihrer Erhebung nicht mehr erforderlich sind. Für die personenbezogenen Daten aus der Eingabemaske eines Kontaktformulars und diejenigen, die per E-Mail übersandt wurden, ist dies dann der Fall, wenn die jeweilige Konversation mit dem Nutzer beendet ist. Beendet ist die Konversation dann, wenn sich aus den Umständen entnehmen lässt, dass der betroffene Sachverhalt abschließend geklärt ist.
Weitergabe an Dritte
Eine Übermittlung Ihrer persönlichen Daten an Dritte zu anderen als den im Folgenden aufgeführten Zwecken findet nicht statt.
Wir geben Ihre persönlichen Daten nur an Dritte weiter, wenn:
Sie Ihre nach Art. 6 Abs. 1 S. 1 lit. a DSGVO ausdrückliche Einwilligung dazu erteilt haben,
für den Fall, dass für die Weitergabe nach Art. 6 Abs. 1 S. 1 lit. c DSGVO eine gesetzliche Verpflichtung besteht sowie
dies gesetzlich zulässig und nach Art. 6 Abs. 1 S. 1 lit. b DSGVO für die Abwicklung von Vertragsverhältnissen mit Ihnen erforderlich ist.
Sicherheit
Wir setzen technische und organisatorische Sicherheitsmaßnahmen ein, um Ihre durch uns verwalteten Daten gegen zufällige oder vorsätzliche Manipulationen, Verlust, Zerstörung oder gegen den Zugriff unberechtigter Personen zu schützen. Unsere Sicherheitsmaßnahmen werden entsprechend der technologischen Entwicklung fortlaufend verbessert.
Betroffenenrechte
Sie haben das Recht:
gemäß Art. 15 DSGVO Auskunft über Ihre von uns verarbeiteten personenbezogenen Daten zu verlangen. Insbesondere können Sie Auskunft über die Verarbeitungszwecke, die Kategorie der personenbezogenen Daten, die Kategorien von Empfängern, gegenüber denen Ihre Daten offengelegt wurden oder werden, die geplante Speicherdauer, das Bestehen eines Rechts auf Berichtigung, Löschung, Einschränkung der Verarbeitung oder Widerspruch, das Bestehen eines Beschwerderechts, die Herkunft ihrer Daten, sofern diese nicht bei uns erhoben wurden, sowie über das Bestehen einer automatisierten Entscheidungsfindung einschließlich Profiling und ggf. aussagekräftigen Informationen zu deren Einzelheiten verlangen;
gemäß Art. 16 DSGVO unverzüglich die Berichtigung unrichtiger oder Vervollständigung Ihrer bei uns gespeicherten personenbezogenen Daten zu verlangen;
gemäß Art. 17 DSGVO die Löschung Ihrer bei uns gespeicherten personenbezogenen Daten zu verlangen, soweit nicht die Verarbeitung zur Ausübung des Rechts auf freie Meinungsäußerung und Information, zur Erfüllung einer rechtlichen Verpflichtung, aus Gründen des öffentlichen Interesses oder zur Geltendmachung, Ausübung oder Verteidigung von Rechtsansprüchen erforderlich ist;
gemäß Art. 18 DSGVO die Einschränkung der Verarbeitung Ihrer personenbezogenen Daten zu verlangen, soweit die Richtigkeit der Daten von Ihnen bestritten wird, die Verarbeitung unrechtmäßig ist, Sie aber deren Löschung ablehnen und wir die Daten nicht mehr benötigen, Sie jedoch diese zur Geltendmachung, Ausübung oder Verteidigung von Rechtsansprüchen benötigen oder Sie gemäß Art. 21 DSGVO Widerspruch gegen die Verarbeitung eingelegt haben;
gemäß Art. 20 DSGVO Ihre personenbezogenen Daten, die Sie uns bereitgestellt haben, in einem strukturierten, gängigen und maschinenlesebaren Format zu erhalten oder die Übermittlung an einen anderen Verantwortlichen zu verlangen;
gemäß Art. 7 Abs. 3 DSGVO Ihre einmal erteilte Einwilligung jederzeit gegenüber uns zu widerrufen. Dies hat zur Folge, dass wir die Datenverarbeitung, die auf dieser Einwilligung beruhte, für die Zukunft nicht mehr fortführen dürfen und
gemäß Art. 77 DSGVO sich bei einer Aufsichtsbehörde zu beschweren. In der Regel können Sie sich hierfür an die Aufsichtsbehörde Ihres üblichen Aufenthaltsortes oder Arbeitsplatzes oder unseres Unternehmenssitzes wenden.
Widerspruchsrecht
Sofern Ihre personenbezogenen Daten auf Grundlage von berechtigten Interessen gemäß Art. 6 Abs. 1 S. 1 lit. f DSGVO verarbeitet werden, haben Sie das Recht, gemäß Art. 21 DSGVO Widerspruch gegen die Verarbeitung Ihrer personenbezogenen Daten einzulegen, soweit dafür Gründe vorliegen, die sich aus Ihrer besonderen Situation ergeben oder sich der Widerspruch gegen Direktwerbung richtet. Im letzteren Fall haben Sie ein generelles Widerspruchsrecht, das ohne Angabe einer besonderen Situation von uns umgesetzt wird.
Möchten Sie von Ihrem Widerrufs- oder Widerspruchsrecht Gebrauch machen, genügt eine E-Mail an priority @ weftron.com
Aktualität und Änderung der Datenschutzerklärung
Diese Datenschutzerklärung ist aktuell gültig und hat den Stand Mai 2018.
Die weftron GmbH behält sich das Recht vor, diese Datenschutzerklärung jederzeit unter Beachtung der geltenden Datenschutzbestimmungen zu ändern. Für den Fall der Änderung werden wir die überarbeitete Version der Erklärung ins Netz stellen, sodass Sie hier stets die aktuell geltende Version finden.